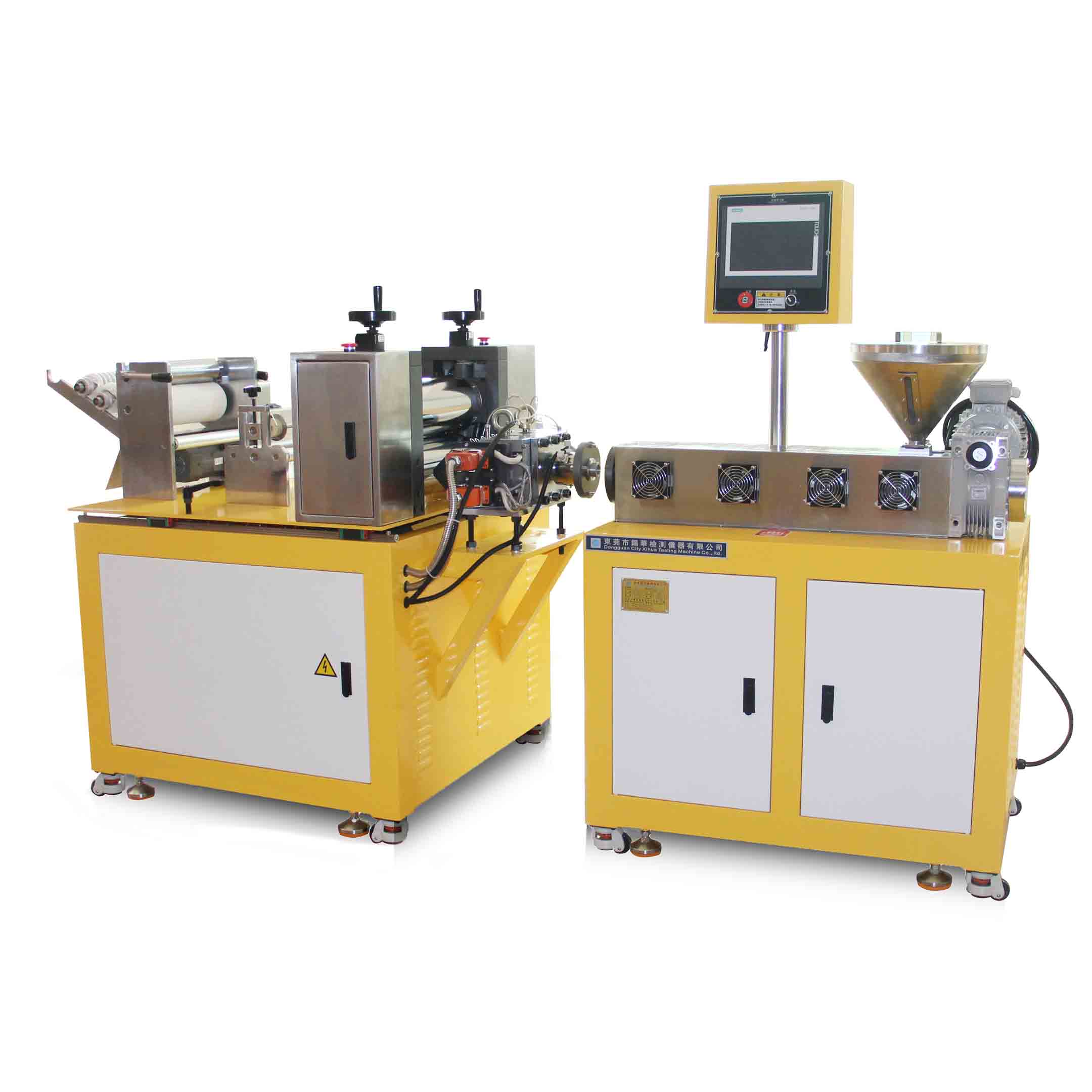 The lab cast film machine is a new type of equipment developed by our company, which mainly consists of a small casting machine. Casting machine is a kind of mechanical equipment for casting film products of rubber and plastic materials. It is mainly used in the fields of casting film product molding, casting molding material formulation research, casting molding material performance research and other fields. Such as conveying materials to a casting machine to produce cast film products. Its biggest advantage is its light weight and practicality.
During use, the rotation speed of the casting roller and the traction roller can be controlled by a variable frequency motor, so that the conveying speed of the material can be adjusted to produce various sheet products that meet the user's requirements.Applicable materials are PP,PE, TPU, PE, EVA, CPE and other raw materials.
The film of lab cast film machine is widely used: it can be used as a base film for sanitary products and daily products, such as disposable gloves, shoe covers, shower caps, sleeves, apron, surgical clothes, cleaning clothes, tablecloths, umbrellas, shower curtains, etc. And liner film, packaging film and general perforated film base film and various film rolls.